Our Agents are Here to Serve You.
We Will Help You Achieve Your Real Estate Goals with Ease!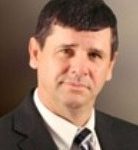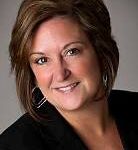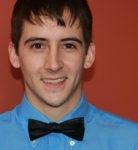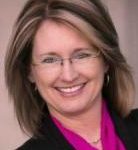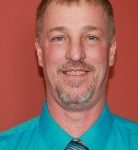 Get To Know Us
 If you want to work withone of the best
Real Estate Brokers & Agencies in our area, look no further.

We have a team of excellent agents and auctioneers ready to help you.
1st Call Realty would love the opportunity to assist you in buying or selling a home!
We will happily help you find real estate to purchase, list your current real estate for sale or co-ordinate a real estate auction.
We service all of Mercer, Auglaize, Van Wert, and Darke counties and we love to sell lake property!
I assure you, if you put your trust in us, you won't be disappointed!
Feel free to contact our team at any time.
Sincerely,
Your
1st Call Realty Team
Frank (Wills) Evers
Agent/Auctioneer
frank@arling-evers.com
Frank has been a licensed Realtor since 1994 and a licensed auctioneer since 1988 and owns Arling-Evers Auctioneers.  As a full-time, professional real estate agent and auctioneer, Wills services Darke, Mercer, Shelby & Auglaize Counties. Offering the same professional service since, 1993. Call Frank Today for all of your real estate
and auction needs. 
937-670-6886
Shawn Dues
Owner/Broker
shawn@1stcallrealty.info
Shawn is the  Owner / Broker of 1st Call Realty she brings home buyers and sellers together, on and around Grand Lake St. Mary's. She grew up on Grand Lake & I know that waterfront homes are especially valuable because they allow us to make water's vitality part of our daily lives! If you are looking to find a home directly on the water or any of the surrounding Grand Lake areas, please contact Shawn. She will help you find the right property!
  Call Shawn Today with all of your real estate needs.  
419-733-1088
Aaron Loy
Agent/Auctioneer
aaron@1stcallrealty.info
Aaron lives in Portland, IN & is currently attending Ball State University to get his  MBA in Finance and Health Economics.   Aaron is a licensed auctioneer in both Indiana and Ohio and focuses both his sales and auction efforts along the Ohio Indiana Line in West Central Ohio including Mercer, Darke, and Van Wert Counties.  Call Aaron Today with you with your real estate and auction needs.  
 260-251-9266
Joyce Zizelman
Agent
joyce@1stcallrealty.info
Joyce has lived in Celina for 37 years and has worked at Mercer Health in Coldwater, Ohio for 27 years.   Joyce focuses her sales efforts in Celina and the surrounding  Mercer &  Auglaize Counties. Call Joyce Today with all your real estate needs.  
419-953-0273
Eric Jutte
Agent
eric@1stcallrealty.info
Eric was born and raised in Fort Recovery, Ohio and owns Juttes Landscaping and Fruit Farms. Eric is a 1991 graduate of the Ohio State University Agricultural Technical Institute.  Eric focuses his sales efforts in Fort Recovery, St. Henry and the surrounding rural areas. Call Eric Today with all your real estate needs. 
419-852-8794